As spring has sprung and the new blossoms are thriving, it is the perfect timing to introduce one of my favorite herbs, Stinging nettle. Also known as Urtica dioca (botanical name), nettle is one of the most useful and widely used herbs in improving and strengthening overall health from head to toe.
It is the perfect herb to introduce to your spring cleaning routine as it promotes healthy cleansing and detoxing to your entire system. Nettles are the perfect herb to encourage detoxing on the regular, as detoxifying isn't just a one-time thing. In fact, your cells are constantly detoxing, every moment of every day as your body is constantly in contact with toxins and substances that your body must remove from the air your breath, water you drink and the food you eat. Nettles support your major detox organs which include your liver, lungs, kidneys and urinary tract. As a diuretic, nutritive and tonic herb, it strengthens these organs and supports effective elimination of harmful substances.
Nettle is one of the most nutritive herbs you can get your hands on. In fact, the closest herb to a multivitamin! In two tablespoons of dried nettle leaf you can find approximately 40% of your daily intake of calcium, vitamin A, manganese and 400% of your vitamin K. It is also a rich source of magnesium, potassium, manganese, vitamin C and B vitamins. This provides tremendous support to bones, immune function, energy production and whole-body health. To add, as these nutrients are naturally derived, your body can absorb and use them much more effectively in comparison to conventional supplements.
Nettles are extremely beneficial to women in particular. With iron deficiency being a common problem, especially in pregnancy, nettles can provide a safe and easily digestible source of added iron in the diet. Furthermore, nettles can also support a healthy menstrual cycle and decrease menstrual cramping due in part to its rich content of magnesium.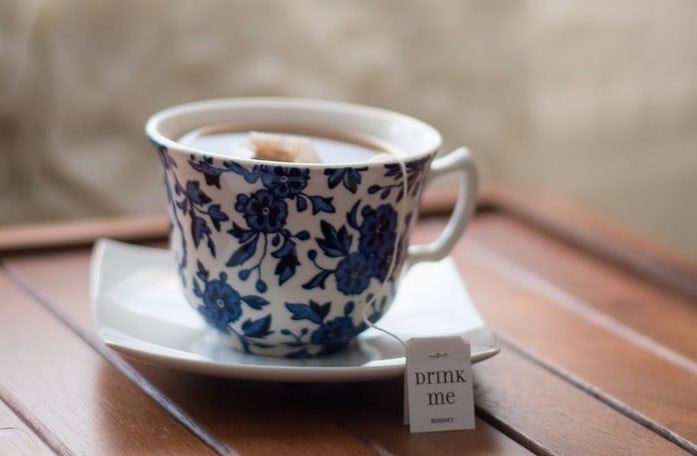 On top of these benefits, nettle is also useful in decreasing seasonal allergies, strengthening the urinary system, managing recurring urinary tract infections, easing musculoskeletal pain, managing blood glucose levels and supporting prostate health. At Zen & Tonic our favorite way is to use nettle is in tea, but you can cook fresh nettle and enjoy it in a variety of meals*. For more information, click here.
Stop by Zen & Tonic to learn more and for your personalized Nettle tea blend.  Start enjoying the restorative benefits of Nettle today!
*You must cook fresh nettle in order to remove the stinging hairs